Jewellery
It is advised, the only jewellery that should be worn in school is a pair of small studs in the ears and a watch. The wearing of necklaces and bracelets are discouraged. This is to prevent items becoming damaged or injuries to themselves or others being sustained.
Southgate School Uniform
Pupils can choose to wear the logo sweatshirts, cardigans or hoodies in the school colours (burgundy/jade). Please note the hoodies are only available in burgundy If blazers, polo shirts, shirts or blouses are purchased directly from Term Time you can choose to have the Southgate logo added to the item of clothing.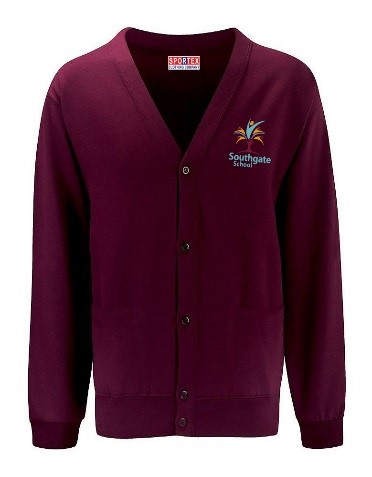 Cardigan in Burgundy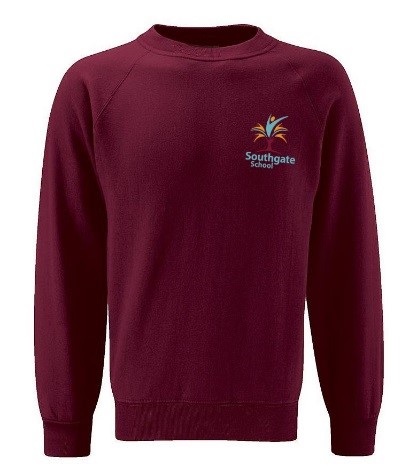 Sweatshirt in Burgundy
Hoodie in Burgundy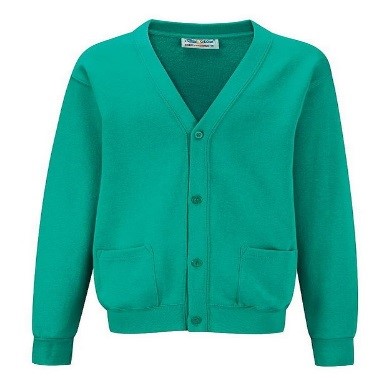 Cardigan in Jade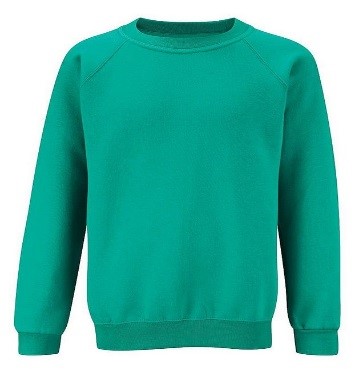 Sweatshirt in Jade
Girls
Black or grey dresses, skirts, shorts or trousers
Gingham summer dresses in green
White polo shirt or blouse
Burgundy tie (available from the school)
Boys
Black or grey shorts or trousers
White polo shirts or shirts
Black blazers
Burgundy tie (available from the school)
Our school uinform is available from
Term Time School Wear, 5 St John's Road, Huddersfield, HD1 5AY. Tel: 01484 453534