Southgate Staff performing Reach using Makaton
What is Makaton?
Makaton is a unique language programme that uses symbols, signs and speech to enable people to communicate. Here at Southgate School we use Makaton to support the development of essential communication skills such as attention and listening and organisation of language and expression.
Being able to communicate is one of the most important skills we need in life. Almost everything we do involves communication; everyday tasks such as learning at school, asking for food and drink, making friends and having fun. These all rely on our ability to communicate with each other.
With Makaton, signs are used, with speech, in spoken word order. This helps provide extra clues about what someone is saying. Here at Southgate we use Makaton across the school to support everyday learning. We are very fortunate that Ann waddington one of our Educational Teaching Assistants is a Makaton Tutor with 12 years experience. Ann has run training sessions for our passenger assistants, lunchtime staff and parents/carers. We will periodically run training sessions for parents/carers, please keep an eye on the website for dates.
Please see below hepful Makaton symbols:
Makaton Alphabet
Makaton Common Signs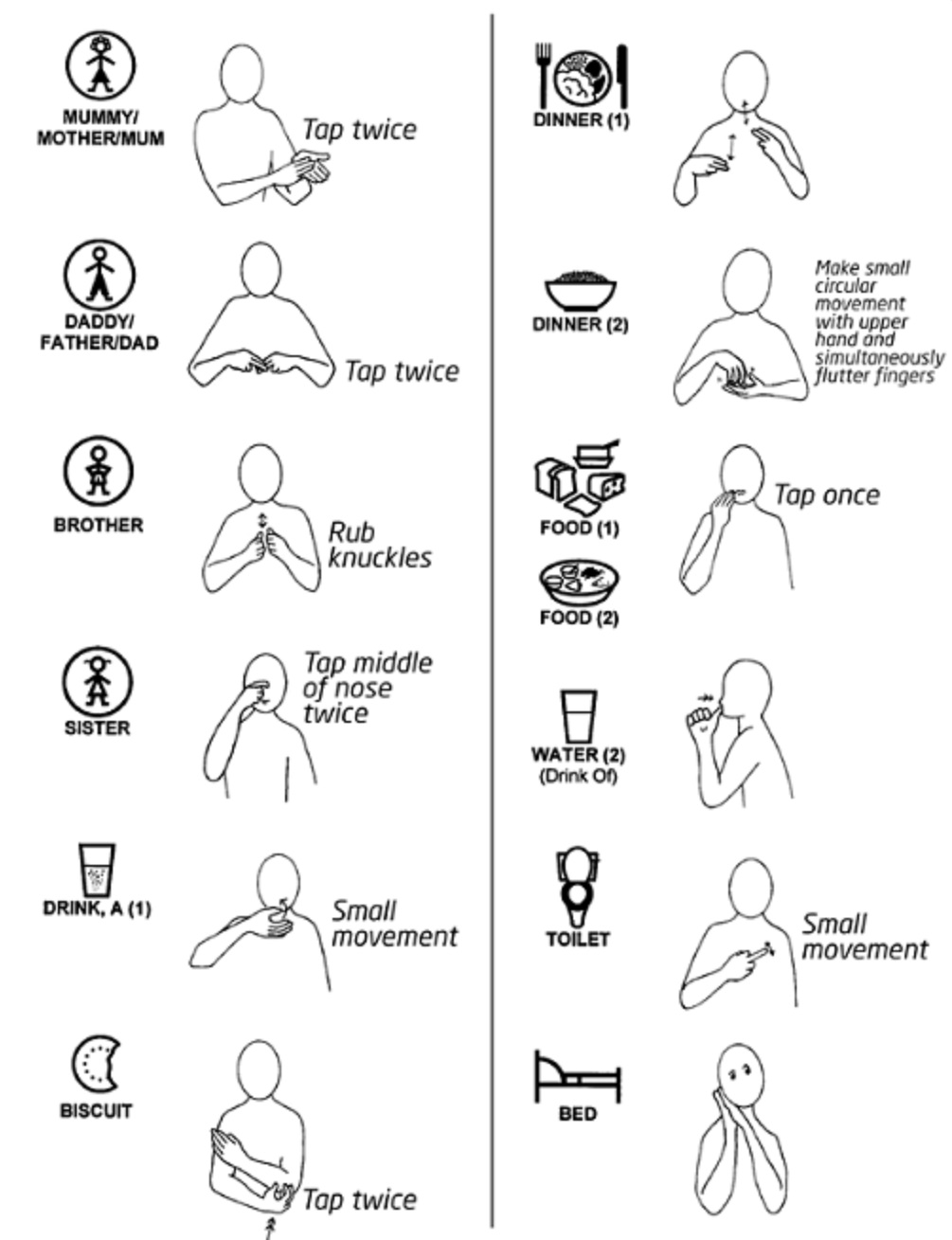 Makaton - sign for school
Makaton - sign for teacher
Useful Visuals