Please click on the link below for NHS information on Coronavirus testing:
https://www.nhs.uk/conditions/coronavirus-covid-19/testing-for-coronavirus/ask-for-a-test-to-check-if-you-have-coronavirus/
Talking to Your Children about Coronavirus

Please click on link below for Kirklees Information about talking to your children about Coronavirus
Talking to Children about Coronavirus

School Isolation Flowchart for Parents COVID-19
Please click on the document below for the School Isolation Flowchart for Parents COVID 19
Flow Chart - people displaying symptoms v2docx (2)_1

Below is a social story explaining what Cornonavirus is

Coronavirus Social Story


During this uncertain time with the coronavirus crisis, through no fault of our own, many of us may find ourselves experiencing financial difficulties and may need extra support.

Food banks help local families and individuals in crisis with food, toiletries and other essential items. Many food banks will make up food parcels that will last a family on average a week. This will take into account how many members are in the family, dietary requirements and what cooking facilities the family have.

Families cannot self-refer and this must be done by an external agency. School staff are able to make a referral on behalf of a family.

If your family are experiencing crisis and you are needing additional support from a local food bank, please contact school on the email: safeguarding@southgateschool.co.uk

After you have emailed school a member of staff will be in touch.




Our Community Response Helpline is open


We've opened a new dedicated helpline as part of our Covid-19 Community Response.
We're working alongside our citizens and local organisations to make sure that together we can all support our neighbours and communities over the coming weeks. We're working especially closely with local voluntary sector organisations through our partners at Volunteering Kirklees (part of Third Sector Leaders).

Together we've developed a co-ordinated Community Response, including a Kirklees Council helpline and online forms that anyone can use to either request help, or to offer support to others. Our response teams in local places will be matching requests for help with offers of support, so that we can work together to support the most vunerable in our communities.


How to request or offer support:

Please let us know about the things you (or someone who you are concerned about) need help with. You can also tell us how you (or your organisation) can support others.


Community Response Helpline: 01484 226919

The helpline will initially be open from 8am to 6pm weekdays. We will review this daily. You can share information with us online at any time.






Kirklees Better Outcomes Partnership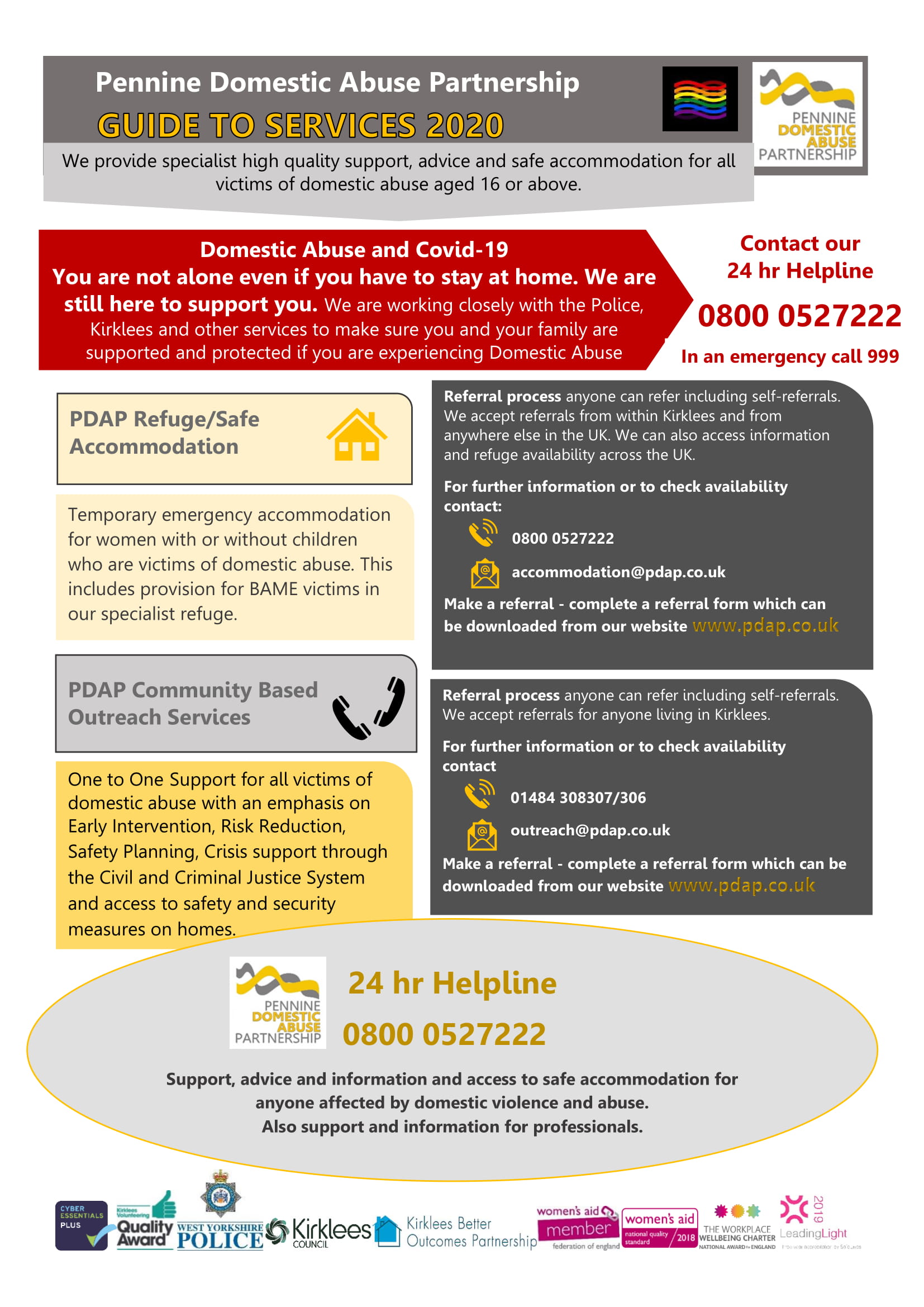 Below are some links to external websites which you may find helpful:



Thriving Kirklees - includes Northorpe Hall, NHS South West Yorkshire Partnership, Locala, Home Start, Yorkshire Children's Centre - 0300 304 5555
(Chat Health text for parents/carers 07520 618867, for young people 07520 618866)



SALT - Concerns with speech and language for young people

KIAS - Information, advice and support relating to a young person aged 0-25's special educational needs and disability (0300 3301504)

SEND - Kirklees Local Offer - Gives children and young people ages 0-25 with special educational needs or disabilities, and their families information about what is available in Kirklees across education, health and social care

Kirklees Safeguarding Children Partnership


For Young People Under 19

KOOTH - Free, safe and anonymous online councelling support for 11+

Barnardos Young Carers - Young carers 8-18 years (01484 426100)

yOUTh Services Brunswick Centre - HIV support and LGBT Project supporting young people and their parents/carers (01484 541589)

The Base - Drug and alcohol support service for people up to 21yrs old and support for parents and carers. They also have a Hidden Harm Project providing support for young people who have concerns about parents/carers struggling with drug/alcohol issues (01484 541584) Alice Quarterless-Oates is the NTH lead for this.

Luke's Lads - Mental Health Support Group for males ages 11+ to 15 in addition to adults

Butterflies - Mental Health Support Group for females ages 11+ to 15 in addition to adults

Yorkshire Children's Trust - Primarily set up by parents to support families of children with cancer, they now offer councelling for children and young people. They also offer respite breaks for families


Supporting Adults and Families

Carer's Count - Support for carers (including parent carers), access to wellbeing activities and groups
(0300 120231)

Connected Persons Support Team - Supporting all connected carers, special guardians, foster carers (Debs - 07870590283)

Kirkwood Hospice - Pre & Post bereavement support for children and families (01484 557910)

Martin House Community Bereavement Service - Bereavement support for families following the death of a young person aged 0-25 years (01937 845045)

Chart - Drug and alcohol service for people aged 18 years+ (01484 353333 / 01924 438383)

Women's Centre - Emotional and practical support for women aged 18 years+ in Kirklees and Calderdale (01484 450866)

IAPT - Choice of services for people aged 18 years+ experiencing common mental health problems such as low mood, anxiety, panic, stress and OCD (01484 343700)

The Southwest Yorkshire Mental Health Trust - Provides specialist mental health and learning disability services across Kirklees, Calderdale and Wakefield (SPA - 01924 316830)

Fusion Housing - Course and volunteering opportunities for adults (01484 532280)

PCAN - Independent, parent-led forum for parents and carers of young people aged 0-25 years with additional needs. PCAN welcomes any parent or carer, whether they are just becoming aware that their child may have additional needs or whether they have a child with a confirmed diagnosis (07754 102336)

The Whole Autism Family - Voluntary group in Kirklees offering support and guidance to families impacted by autism (07564 256626)

Huddersfield Support Group for Autism (HSGA) - Can be contacted through the website

Andy's Man Club - Support for men over 18 and can be contacted via the website

Men's Sheds - Friendship building, sharing skills and knowledge, reducing isolation for men over 18
(01484 421143)

Sky Positive Minds - Free and confidential drop-in service at Dewsbury Moor and Scout Hill Children's Centre, 100 Heckmondwike Road, WF13 3NT for women and teenage girls providing careers advice, parenting tips, housing/benefits advice and strategies to tackle anxiety and low mood while boosting confidence and communication (07809430845)

Pennine Domestic Abuse Service - Targeted support, safety planning and crisis intervention for anyone (male or female) experiencing domestic violence aged 16+ in Kirklees (01274 878117 / 0800 0527222)

RELATE - Family councelling around parental separation and poor relationships for young people and families 10+ (01484 425843)

BACP - Professional body representing councelling and psychotherapy with details of BACP registered councellors (privately funded)

Socrates - Independent service of clinical psychologists (01484 514594)

TalkThru - confidential councelling for men and women facing an unplanned pregnancy or baby loss
(01484 515137)

Auntie Pam's - Support for pregnant women and new mums, including benefits advice, peer support and swap shop (01484 414775 / 01924 438316)

Home-Start Young Parents' Groups - Supporting young mums aged 14-24 (01484 421925)

KRASAC - Kirklees Rape and Sexual Abuse Centre supports survivors of sexual violence. Service can be accessed from age 13+ (01484 450040 or text only 07983628227)

KABWWA (Kirklees Asian and Black Women Welfare Association) - Supports women and children from black, asian and minority ethnic communities who are affected by domestic violence, providing support, advice, information and safe temporary accommodation (01484 304338 / 0800 0527222)

Better Off Kirklees - Website showing the benefits people are entitled to and how to claim them

Kirklees Citizens Advice and Law Centre - Range of services including support with applying for benefits
(0344 848 7970)

Community Links Engagement and Recovery Service (CLEAR) - Recover-focused mental health service for individuals with mental health needs aged 18+ living in Kirklees (01484 519097 / 01924 465054)

S2R Create Space - Promoting positive mental health by providing creative and mindfulness courses for different age groups (01484 539531)

Sprout - Families who have children with additional needs having fun together in the outdoors
(01484 549479 / 07845415280)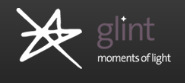 GLINT - Horse assisted development and therapy to support people in making positive changes
(07887 613670)

The Well-Bean Cafe - A safe supportive space for adults 18+ experiencing a mental health crisis at Union House, 29 Union Street, Dewsbury on Tuesday, Wednesday and Thursday nights from 7.30pm until midnight (07867028755)

Peer Talk - Support group for adults struggling with depression in Batley, every Wednesday afternoon at the community Room, All Saints, Stocks Lane, Batley, WF17 5ED from 1.30-3pm (07719 562 617)